Finally, you have made up your mind to hire a personal trainer for your fitness plan. You might be wondering, though. "How much does a personal trainer's cost?" 
Professional trainers are accomplished guides who provide you with fitness advice. After all, they have made a lot of effort to be where they are now. Also, they give you individualized programs which suit you. Plus, they support you all along your fitness journey.
Don't forget. You're hiring a personal fitness trainer who is just in charge of you. As a result, it's worth paying for a personal training session as you'll be under constant attention. Also, you can reach your fitness goals, which can be a life-changing experience. Many factors determine a personal coach's cost per hour, from location to the trainer's expertise. Let's take a look at those items. So stay with us.
---
The Average Cost Of A Personal Trainer
Depending on your personal goals, personal trainer fees vary. Moreover, it would be best to find out which personal training variation suits you, especially when you can't spend your money with ease of mind. The information we have provided you with below is just the amount of money you should pay on average. Many factors are out there to increase or maybe reduce the fees.
---
Rates Per Hour
You might have an-hour session or a 90-minute session. Depending on the length of the workout session, an average trainer charges $40 to $70 per hour. The fee of a 90-minute session could be around $60 to $100. If you want to have your personal training session at home, then the average cost or the hourly rate is about $60 to $100 per hour.
---
Rates Per Month
Personal training sessions per month can cost between $250 to $400. You might get surprised as the mentioned fee is for an average trainer with no special equipment or place.
The best thing to do is if there is a personal training package, then choose them as they are economical. There are plenty of trainers who offer you an affordable personal training package.
---
Group Fitness Training Rates
The average cost is something around $35. You might want to go for it. They might be quite a good catch as they are encouraging. Plus, they create a constructive competition among the trainees. Some people prefer this lively atmosphere.
However, you're not under special attention, which is important especially when you're dealing with chronic injuries. If you don't have issues with injuries, group fitness training is perfect for you since they're affordable and fun.
---
Determining Factors
Would you like to get a private trainer? Then go online and find nuggets of information on personal trainer costs. You can get some insight into the cost of hiring a trainer. Private sessions are not cheap. You can find reasonable personal training rates, though. The factors below play an essential role in determining a personal coach's cost. Here are the items;
---
Location
Hiring a private trainer in a major city or an expensive city might cost a fortune. A place such as Toronto can double your costs. If you want to hire a personal coach with the same qualifications elsewhere rather than in a major city, it'll cost you less. If you want to have your workout plan, it'll be more costly in an expensive city.
---
Personal Trainer Certifications And Expertise
If the fitness trainer has worked for many years, it can double their wages. No surprise, as hiring an experienced professional coach can guarantee your success. They have undergone many ups and downs and have the right to be paid more.
Moreover, you should have your training sessions. For sure, you should pay more for accomplished trainers with additional certifications. It's because they can bring out the best in you.
---
Field Of Training
The type of training can probably influence the amount of money you spend on your training sessions. Some skills are more demanding. Your type of plan will affect the price. Here is the estimated cost of some famous fields per hour;
| | |
| --- | --- |
| Field | average cost (per session) |
| Strength training | $40 |
| Boxing lessons | $45 |
| CrossFit | $50 |
| Circuit training | $48 |
The estimated cost of some fields per hour
As seen above, at least you need to pay around 40$ per session. Also, there'll be higher fees if you are given nutritional guidance that goes with your workout routine. Besides, if you hire an advanced or a world-class coach, the cost can be much more. Professional fitness coaches are more expensive.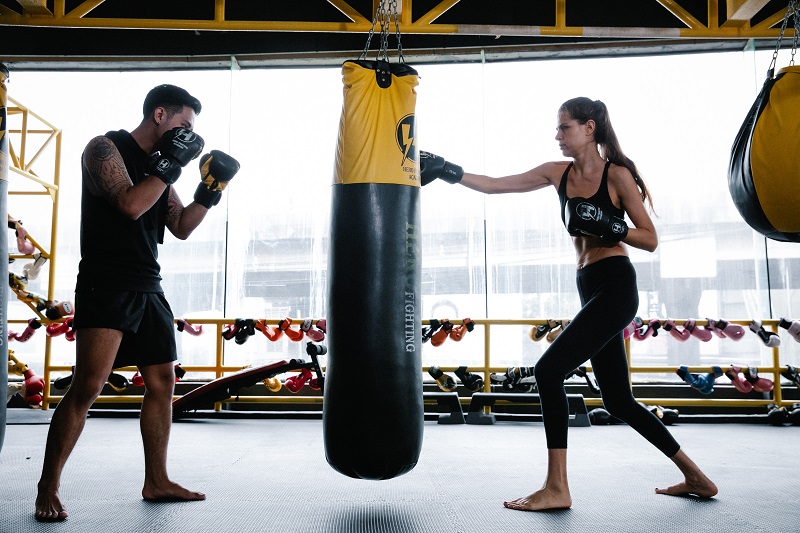 ---
Number And Length Of Sessions
Some trainers give you a discount when you book multiple sessions with them in advance. Trainers might provide you with different pricing options. Some people don't want plenty of sessions, while some do.
Individuals typically book more than a single session. Plus, the sessions are held over a long period. As a result, it's a good idea to take the better option, which is paying for multiple sessions. It's beneficial for both the trainer and the trainee since the trainee can see results in long term.
It's also a good idea to take up sessions with people you know to share the costs. as a result, the costs will be much more affordable.
---
Group Fitness Training Vs. Private Training
Can't you afford to pay for personal coaches? It's fine. Nothing should get in the way of your fitness journey. The amount you should pay for private sessions is at least twice as high as small group sessions. Consequently, you can simply go for affordable group fitness sessions. They're perfect for anyone with any budget.
Online group training is available as well. You can choose them if you want. They're suitable for the ones who don't have much time or prefer not to leave their place.
 You can stick to your workout plan by hiring an in-person trainer or having one-on-one online training. You can find these courses with a click.
Finally, you can also have your workout session with a trainer at the gym. The exercise programs can be both in groups or in private. Bear in mind that you need to pay a membership fee of about $30 monthly. Only after paying this amount, you can hire a coach at the gym. Then the cost of hiring a trainer at the gym is about $60 per hour.
---
Final Words
You would like to reach your personal goals through a fitness plan. Therefore, you finally want to hire a private coach. They can guarantee your success as you're under their special attention. You might think that you can reach your dream independently and without a trainer. I should say that it's not a feasible dream without the help of an amazing trainer.
Lots of factors, from the trainer's expertise to your location, determine the personal trainer's cost. According to your budget, you can choose your trainer. There can be monthly or daily wages. Also, you can get a discount from your trainer if you get multiple sessions. You can also hire online fitness coaches.
Finally, if you can't afford to have private sessions, that's Ok. You should never stop and keep going. In this case, you can take up group sessions, which don't cost a fortune.
www.happytrainers.com is an excellent website where you can find professional fitness coaches at the most reasonable prices. Consider hiring an online trainer if you are on a budget and live in a major city. Also, if you are tied up or don't have an excellent personal fitness trainer in your place, you can think of hiring an online trainer. If you have any questions, don't hesitate to ask us in the comments below.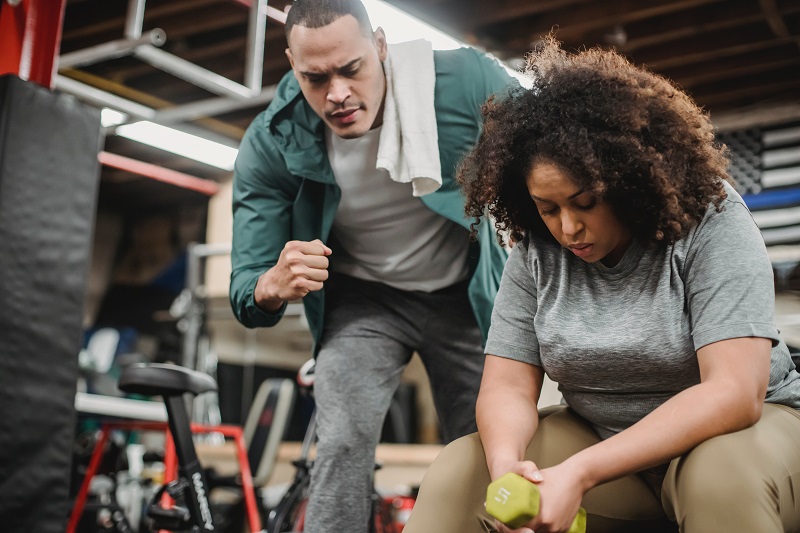 ---
FAQs